Precision Core Pins
We manufacture precision core pins, including pipette tip core pins.
Our goal is to provide great experience for our customers
Our goal is for customers to have a great experience and receive quality parts. We understand the challenges of manufacturing, and we are attentive to the customers' needs and requirements. All drawings are scrutinized and reviewed with attention to every detail.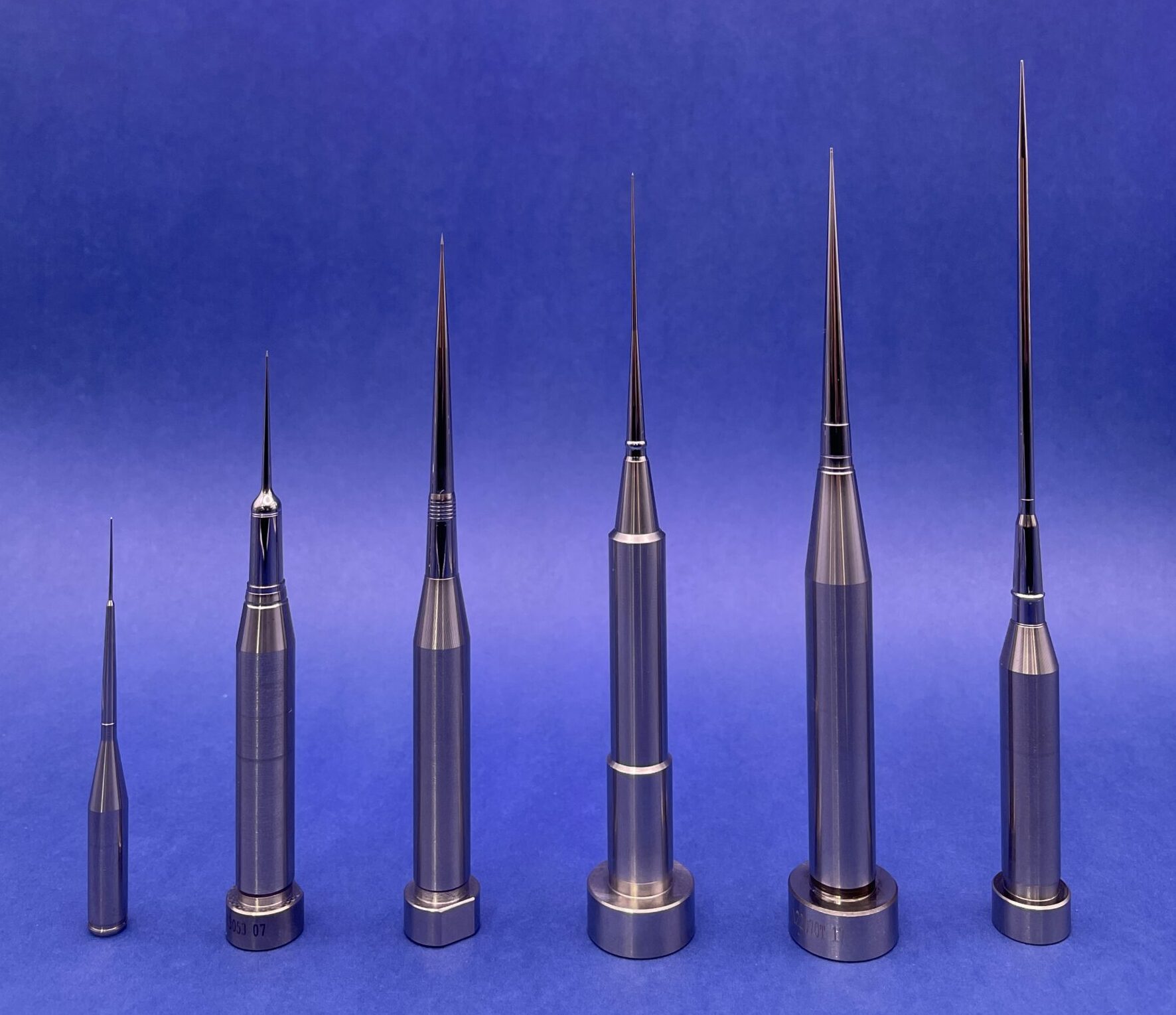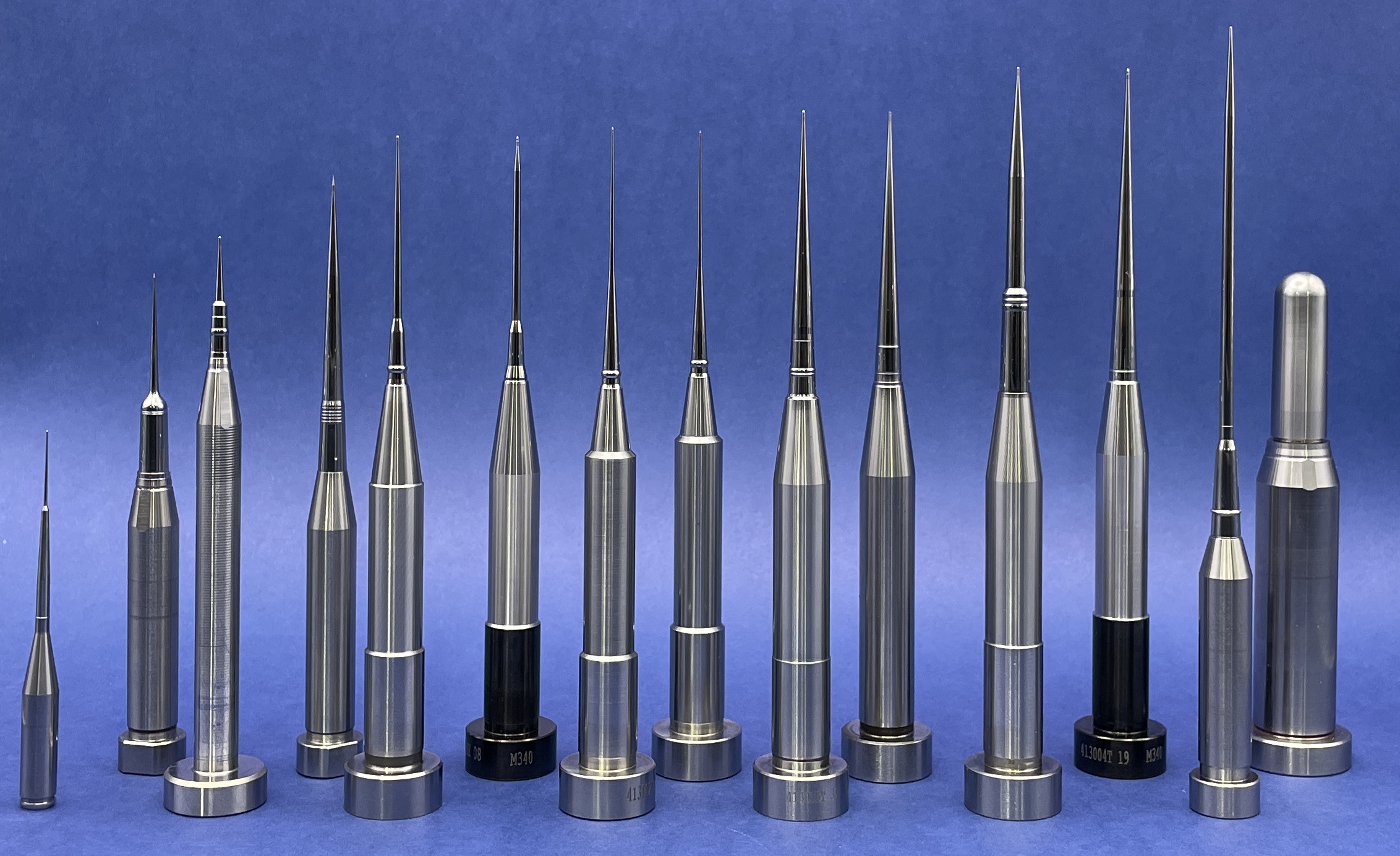 High Precision
We can manufacture high precision / tight-tolerance core pins, with tolerances as tight as 0.0002" (total). Our core pins have been used in molds of various mold makers, including Swiss made pipette tip molds.
High Concentricity
We can manufacture core pins with a TIR of 0.0002". Low runout improves the longevity of the core pins and simplifies maintenance.
A1 Finish
We can provide our customers with fine-ground core pins, which would be easy to polish or can polish the core pins in house to a high polish, such as A1 or A2.
Laser Engraving
If desired by the customer, we can laser engrave pin ID, detail number, etc., on the core pins.
Inspection
We have highly precise inspection tools, which allow us to inspect the core pins to within 0.0001". We keep meticulous inspection and certificate records, and can provide those records to our customers.
Customer Parts Portal
We have a parts portal site where the customers can see their order status. Moreover, we can make more core pins than ordered by the customer, when the customer provides us with expected annual usage, and keep the excess core pins in our inventory; the customer can then see the inventory and order the core pins from the portal as needed.